In 2022, many AOT reviewers make outstanding contributions to the peer review process. They demonstrated professional effort and enthusiasm in their reviews and provided comments that genuinely help the authors to enhance their work.
Hereby, we would like to highlight some of our outstanding reviewers, with a brief interview of their thoughts and insights as a reviewer. Allow us to express our heartfelt gratitude for their tremendous effort and valuable contributions to the scientific process.
March, 2022
Allen S. Ho, Cedars-Sinai Medical Center, USA
March, 2022
Allen S. Ho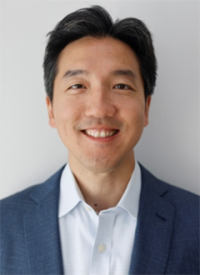 Allen S. Ho, MD is Professor of Surgery and a fellowship-trained head and neck surgeon at Cedars-Sinai Medical Center, California, USA. He serves as Director of the Head and Neck Cancer Program and Co-Director of the Thyroid Cancer Program. His practice focuses on the treatment of head and neck tumors, including benign and malignant thyroid neoplasms. Dr. Ho's research efforts lie in thyroid cancer risk stratification, cancer proteomics, and thyroid cancer active surveillance. He has published over 100 manuscripts and book chapters, including as lead author in journals such as Nature Genetics, JCO, JAMA Oncology, and Thyroid. He is also Co-Editor of the textbook "Multidisciplinary Care of the Head and Neck Cancer Patient". Dr. Ho serves on several editorial boards and is an active member of national committees within the AHNS and ATA. He maintains expertise in transoral robotic surgery (TORS), minimally invasive thyroidectomy approaches, and nerve preservation techniques. You may visit Dr. Ho's homepage here and follow him on Twitter @allenhomd.
Peer review is a crucial means to objectively judge the merit of a manuscript. In Dr. Ho's opinion, under the guidance of seasoned editors, it can provide new insights that can strengthen a paper – its raw findings as well as its conclusions. Peer review can also help provide a fresh eye to improve or focus the presentation of a paper so readers are better able to grasp its direction. Though imperfect, blinded peer review at its finest offers unbiased, honest critique that may otherwise escape authors. Its rigorous standards also instill confidence in the authenticity of a paper – it ensures readers that what they are reading has value. Knowing it has gained the approval of experts in the field who know the subject confers substantial legitimacy.
To Dr. Ho, an objective review puts aside grievances to the findings or partiality to the authors. Criticism should be honest and backed by literature including PMID so the authors know where the reviewer is basing his/her comments and opinions. Feedback one feels should also be pragmatic, rather than existential – there should be points made that can meaningfully improve the nature of the manuscript.
All researchers are human and prone to bias – this subjectivity in fact is often what propels them to explore areas in ways not previously considered. Yet, researchers must also somehow pivot away from bias in order to present data free of this subjectivity. Conflicts of interest (COI) may subtly or overtly induce authors to alter their conclusions in subconscious but meaningful ways. Peer review in this way helps the author exempt themselves of bias to present the paper in the most rigorous way possible. Proper disclosure of COI as such helps readers and reviewers parse out this subjectivity and put the paper in suitable context.
"Peer review offers the ability to substantiate meaningful research that ultimately improves our understanding of diseases/conditions beyond which prior generations could achieve. It practically may improve patient care in interesting, unexpected ways. Peer review also satisfies our innate curiosity for new discoveries. For all these reasons, it is an absolute privilege to be part of the peer review process," says Dr. Ho.
(By Brad Li, Eunice X. Xu)