In 2023, many AOT authors make outstanding contributions to our journal. Their articles published with us have received very well feedback in the field and stimulate a lot of discussions and new insights among the peers.
Hereby, we would like to highlight some of our outstanding authors who have been making immense efforts in their research fields, with a brief interview of their unique perspective and insightful view as authors.
Outstanding Authors (2023)
Vaninder K. Dhillon, Johns Hopkins University, USA
Jennifer A. Brooks, University of Rochester Medical Center, USA
Outstanding Author
Vaninder K. Dhillon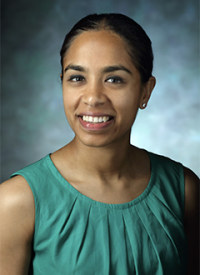 Vaninder K. Dhillon, MD, is a dual fellowship trained Otolaryngologist specializing in endocrine head and neck surgery and laryngology which includes voice and swallow. She completed her medical training and Otolaryngology residency at the University of Southern California in Los Angeles, USA, and both her fellowships at Johns Hopkins University. She is currently a faculty member in the National Capital Region in Washington DC and Bethesda MD within the Department of Otolaryngology at Johns Hopkins.
AOT: Why do we need academic writing? What is so important about it?
Dr. Dhillon: Academic writing allows for communication about surgical and scientific advances, and allows conversation about new developments. Without academic writing, there would be no critique and challenges to science and in turn, our clinical practice guidelines would not change. Academic writing ultimately improves clinical medicine and is thus important.
AOT: Science advances rapidly day by day. How do you ensure your writing is up-to-date and can give new insights to the field of research?
Dr. Dhillon: I aim to read as much as possible, participate in national and international meetings to learn what other colleagues are suggesting and how they are practicing, and continue to participate in the writing process. Constantly asking clinical questions is also a part of giving new insight to the field of research.
AOT: Let's have a discussion on Conflicts of Interest (COI) disclosure. Is it important for authors to disclose COI?
Dr. Dhillon: Disclosure of COI is an important part of all research. It provides an ethical framework by which we advance medicine, and gives our readers as much as our patients trust in us that we are doing research for the benefit of the greater good rather than for any other agenda.
(by Masaki Lo, Brad Li)
Jennifer A. Brooks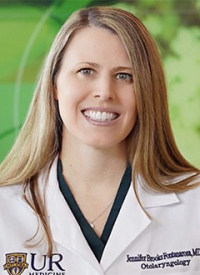 Dr. Jennifer A. Brooks earned her AB at Harvard University (2004), MPH at Dartmouth Medical School (2007), and MD at University of Southern California in Los Angeles (2012), where she also completed residency training in Otolaryngology – Head & Neck Surgery (2017). She then pursued dual fellowship training in Pediatric Otolaryngology (2018) and Thyroid and Parathyroid Surgery (2019) at Boston Children's Hospital and Massachusetts Eye and Ear / Harvard Medical School, respectively. She is currently in practice at University of Rochester (UR) Medical Center in New York, USA. With designations in the Endocrine Surgery and Pediatric Otolaryngology divisions at UR, Dr. Brooks' practice merges her subspecialties, with a focus in thyroid and parathyroid surgery for adults and children. Her clinical research interests include thyroid surgery outcomes, pediatric thyroid surgery and shared decision making for thyroid nodules. She serves on the medical school admissions committee for UR School of Medicine. Dr. Brooks is double board certified in Otolaryngology - Head & Neck Surgery and Complex Pediatric Otolaryngology and is a Fellow of American College of Surgeons. She serves as an editor for the International Journal of Pediatric Otorhinolaryngology.
"Academic writing offers us the opportunity to exercise different 'muscles' and motivates us to deeply investigate topics encountered on a regular basis in the clinical setting," says Dr. Brooks. Gaining a more in depth understanding of clinical concepts, in turn, she points out, allows clinicians or researchers to improve the discussions with and care of patients. Furthermore, studying quality of life metrics within academic study bolsters the understanding from the patient perspective, encourages more comprehensive treatment and care, and supports the progression of clinical practice.
Academic writing requires continuous review and understanding of the literature, including new studies, technologies and therapies in order to maintain the accuracy and currency of the piece of work. Dr. Brooks shares that working to incorporate evidence-based innovations into actual practice is crucial as well, in order to ensure both a didactic and experiential understanding of advances to clinical practice, which can be shared with patients and colleagues.
Conflicts of interest (COI) within research may impact how readers interpret study results. In view of this, Dr. Brooks believes that authors should disclose any potential COI as transparency with respect to COI is vital to upholding the integrity of and reducing bias within academic study and writing.
(by Masaki Lo, Brad Li)